The Best of Sherlock Holmes
The Ten Best
Sherlock Holmes Gifts
By Randall Stock, November 1, 2016 (History)
How do you choose the best Sherlock Holmes gift?  There are hundreds of books, movies, and other Sherlockian items to pick from.  Below are recommended presents for new fans, and a separate section for long-time Sherlockians that highlights top items produced in 2016.
New in 2016: The Year's
Best Sherlock Holmes Items
---
Classic Sherlock Holmes Gifts for New Fans – The Essentials
For someone new to the Sherlock Holmes stories, the best place to start is by reading The Adventures of Sherlock Holmes followed by The Memoirs of Sherlock Holmes.  These collections include the seven best Holmes short stories. 
Sir Arthur Conan Doyle wrote 60 Holmes tales.  These are available in at least 10 different complete collections, plus many other copies of individual books.  Because most of the Holmes stories are out of copyright, there are numerous cheap, shoddy, or indifferent versions of the stories.  However, there are a number of good-quality editions.  Each has strengths and weaknesses.  I've listed the ones that are the best for a new Holmes fan.
Best choice under $15 (12 stories, including 4 of the top 10 stories overall)
A classy and classic gift for anyone interested in Sherlock Holmes.  The complete set includes all 60 original stories, accompanied by hundreds of illustrations and a wealth of notes by Klinger that explain the Victorian world and delve into the nuances of the tales.  It consists of three large (10.4 x 9 inches) and heavy hardcover books.
Slipcased Version of The New Annotated Sherlock Holmes – Best Complete Collection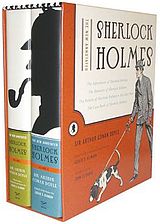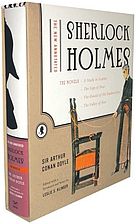 The Novels  ($59.95 SRP; Amazon US listing $43.46)
These hardcovers come with a handsome slipcase to display and protect the book when you're not reading it. Start with the Short Story collection.
Previously they also sold each volume separately without a slipcase, but as of November 2016 those were not available. In case that changes, you might want to check for The Short Stories, Volume 1 (Amazon US listing) which has 24 stories including 7 of the top 10 Holmes tales. The printed version includes many illustrations and extensive annotations adjacent to the text, and so I think most users will find it more enjoyable than the e-book.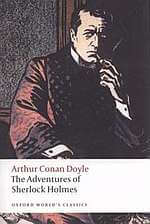 The Adventures of Sherlock Holmes (Oxford edition) by Sir Arthur Conan Doyle, Richard Lancelyn Green (ed.)
Oxford paperback edition ($12.95 SRP; Amazon US listing $12.95)
If you want a paperback volume that's less expensive and easier to carry and hold, get this Oxford edition of The Adventures. It has 12 stories, including 4 of the top 10 Holmes tales. Conan Doyle expert Richard Lancelyn Green provides an excellent introduction and fine annotations that don't interfere with reading the story. It has no illustrations, but the overall quality of information and accurate text makes it the best paperback choice for a new fan.
The Amazon link above takes you to the Oxford paperback. Clicking other formats on that page can display different (non-Oxford) versions which I don't recommend. You want the version that has a title page showing it was edited by Richard Lancelyn Green.
---
There are more than a thousand Holmes or Holmes-related stories by other authors.  Some of these "pastiches" are very good, but unfortunately many of them are marginal.  Opinions of them diverge wildly, so I've just listed two (plus a bonus) that have been around for 30+ years and are especially notable. 
The Exploits of Sherlock Holmes by Adrian Conan Doyle and John Dickson Carr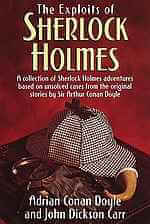 This book includes twelve short stories based on some of the untold tales in Sir Arthur's originals.  The stories are written by his son and noted mystery author John Dickson Carr.  The book does not appear to be in print, but you will find some copies listed at Amazon US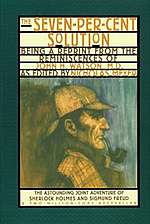 The book that sparked the Sherlock Holmes revival of the 1970s.  Although set in Victorian times, in many ways it provides a modern revision to the Holmes mythology.  It's a bit more of a thriller than a detective story, but a Sherlockian milestone nonetheless. 
($18.95 SRP; Amazon US listing $14.72)
Bonus: Almost Sherlock Holmes
The Solar Pons series by August Derleth
Short stories written in the style of the Holmes tales and featuring a very similar detective named Solar Pons.  Highly recommended – more like Holmes stories than most pastiches.  The series originally consisted of the following short-story collections:
In Re: Sherlock Holmes—The Adventures of Solar Pons
The Memoirs of Solar Pons
The Return of Solar Pons
The Reminiscences of Solar Pons
The Casebook of Solar Pons
The Chronicles of Solar Pons
These are generally out of print, but you will find some used copies on the Amazon Marketplace, or you can buy the complete set in a large two-volume hardcover as The Original Text Solar Pons Omnibus (ISBN 1-55246-077-0) for $200 from the publisher (email him for details).  There are also Solar Pons stories by Basil Cooper, but I have not read them.
---
The Lost World by Sir Arthur Conan Doyle

Conan Doyle's other classic creation took readers to a world of dinosaurs and adventure. It's a great adventure story and inspired numerous movies and books, including Jurassic Park. There are many basic paperback editions on Amazon. The best edition, now out of print, is the deluxe illustrated hardcover The Annotated Lost World edited by Roy Pilot and Alvin Rodin.
---
With his 2009 movie Sherlock Holmes, Robert Downey, Jr. joined more than 70 actors who have played the great detective in over 200 films.  That makes Holmes "the most portrayed literary human character" on screen according to Guinness World Records.  New fans should see at least one of the top Rathbone films and one of the more recent depictions of Holmes noted below.
Rathbone is arguably the best-known Holmes of the movies.  In part that's because he made 14 Holmes films, but it's also a reflection of his acting skill, his striking appearance, and the quality of at least some of these movies.  All are on DVD, but there are many different versions.  For extensive details, see my list of the Ten Best Basil Rathbone Sherlock Holmes Movies on DVD.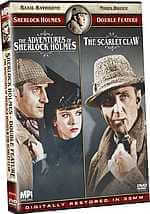 The best value for a new fan is a double-feature edition of The Adventures of Sherlock Holmes / The Scarlet Claw.  It gives you two of the top three Rathbone films, plus extras including audio commentary for both movies, a photo gallery, and a trailer for The Scarlet Claw.  Ignore the color cover and Amazon details: these are in the original atmospheric black & white. ($19.98 SRP; Amazon US listing $7.69)
If you prefer a film based on a Holmes story, Rathbone's Hound of the Baskervilles is his second-best Holmes film and a reasonably faithful adaptation of Sherlock Holmes's most famous case.  You can buy it in a special double-feature with the lower-rated Pursuit to Algiers for a few dollars more than the separate DVD version.  The double-feature gets you an extra movie while the separate DVD has a nice booklet and might have a little better picture quality.
There is a Complete Sherlock Holmes Collection 5-DVD set for people who want a good deal on all 14 movies, but be aware that Amazon prices for it have ranged from about $70 to $110.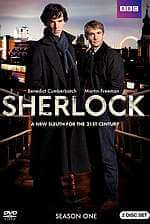 Although not a movie, this new vision of Holmes in present-day London truly captures the sense and spirit of the Conan Doyle stories and characters. Sherlockians will delight in the clever use of elements from the originals, while casual viewers will enjoy the fast-paced modern mysteries and adventures. Benedict Cumberbatch and Martin Freeman dazzle as Holmes and Watson. The two discs feature all three original uncut UK BBC episodes, which are each 8 minutes longer than the abridged versions shown by PBS in the USA. See my 2010 review of Sherlock: Season One for details on the disc Extras. The Blu-ray has the same content but in 1080i. Like the CSI TV series, some material might be too mature for children. ($34.98 SRP; Amazon US listing $21.45 DVD, Blu-ray/Multi-Format $19.99).
Series fans will also want to check out:
If instead you want a Victorian Holmes from the big screen, consider getting the 2010 release of the Robert Downey, Jr. Sherlock Holmes movie or my 2009 pick of Murder by Decree.
---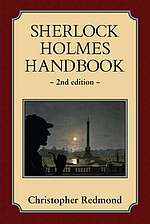 This marvelous book offers the best introduction and general reference to the world of Sherlock Holmes.  First get and read the original Conan Doyle stories – then get this book for a background to the tales and everything they've spawned.  Besides covering all the stories, it discusses the characters, the themes, the movie and television versions, the Victorian era, Conan Doyle, and the entire Holmes phenomenon.  It's an essential book if you don't have an annotated edition, and still useful even if you do have one.  While there are other similar types of books, this one gets the facts right and is the best-written.  Chris Redmond is a noted Sherlockian expert: be sure to get the 2009 second edition by him, not something by other authors with similar titles. ($32.00 SRP; Amazon US listing $26.69)
The Man Who Created Sherlock Holmes: The Life and Times of Sir Arthur Conan Doyle by Andrew Lycett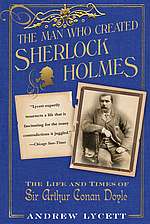 This up-to-date, comprehensive biography of Conan Doyle is ideal for new fans and even seasoned Sherlockians.  Lycett's careful research included access to the Conan Doyle archives, and unlike almost all other Conan Doyle biographies, it provides extensive source notes. ($32.99 SRP; Amazon US listing $24.05; also in hardcover)
Arthur Conan Doyle: A Life in Letters by Daniel Stashower, Jon Lellenberg, and Charles Foley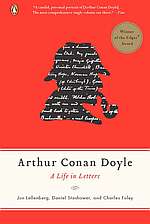 The first book of Sir Arthur Conan Doyle's private letters provides a first-hand, unvarnished account of his life until 1920.  See my detailed review of A Life in Letters.  While a biography offers a broader view of his life and work, these letters reveal details of everyday life and give a more personal impression of Doyle the man. ($18.00 SRP; Amazon US listing $18.00; also in hardcover)
The Baker Street Journal /
The Sherlock Holmes Journal
Anyone interested in Sherlock Holmes and Conan Doyle should consider subscribing to at least one of these two leading journals on the subject.  The Baker Street Irregulars, an American literary society, has published The Baker Street Journal since 1946.  The Sherlock Holmes Society of London publishes The Sherlock Holmes Journal.  See the BSJ website and the SHSL website for details.
Free Sherlockian Newsletters
Peter E. Blau produces Scuttlebutt from the Spermaceti Press, a monthly newsletter that is available in printed form or for free online via his Scuttlebutt web page.  Roger Johnson publishes The District Messenger, the newsletter of the Sherlock Holmes Society of London, which is available free via email or online at the SHSL District Messenger webpage.
---
What's New in 2016: Top Holmes Gifts For Long-Time Sherlockians
The year's best fictional Holmes books published in 2016.  Listed in order by author, see also About the Choices and E-books. 
Prices as of November 2016; subject to change.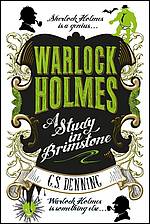 Now for something completely different.  Denning's campy retelling of six Holmes stories is sarcastic, silly, and very funny while mixing in a touch of the supernatural.  The stories largely retain the plots and characters of the originals, but with clever and amusing twists.  More than just a parody, Denning even works in some astute Canonical criticism while keeping things light and breezy.  The humor reminded me of the excellent movie Without a Clue.  Those familiar with the original tales will especially appreciate his riffs on them, and you will never again think about the Canon in quite the same way.  Warlock Holmes is hugely entertaining and not to be missed.  ($14.95 SRP; Amazon US listing $9.94)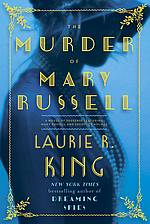 King takes her long-running Mary Russell series in a new direction with an intricate and well-drawn tale that delves into the backstory of Mrs. Hudson.  Holmes is more active and interesting than in Dreaming Spies (2015), but as usual it's more a novel of suspense than a traditional mystery.  King's speculations about Mrs. Hudson build nicely from many of the original Holmes tales, especially "The Gloria Scott."  A few plot points don't bear close scrutiny, but that's true of Conan Doyle's tales as well.  Series newcomers should start with The Beekeeper's Apprentice.  With its greater ties to the Canon, Holmes fans who didn't care for earlier Russell books should give this latest a try.  ($28.00 SRP; Amazon US listing $19.04)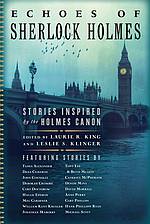 Inspired by the world of Holmes, these 17 tales are not traditional pastiches.  As with the excellent In the Company of Sherlock Holmes, bestselling authors provide stories set in many different locations and time periods.  Holmes examines Conan Doyle's history with Spiritualism in a brilliant piece by David Morrell.  Although it has only the faintest connection to Holmes, Michael Scott offers a first-rate tale involving the theft of the Irish crown jewels.  Jonathan Maberry puts C. Auguste Dupin in touch with Watson in a fine prequel to "The Empty House."  Hallie Ephron's wonderful story about a movie actress and Irene Adler is full of Hollywood-insider observations and is a must-read.  ($24.95 SRP; Amazon US listing $19.05)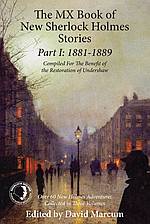 Traditional Holmes pastiches are exactly what you get in this series.  Set in the correct period and mostly narrated by Watson, almost all the stories are new and you have probably not read the few exceptions.  These are straight pastiches with no parody, no science fiction, and no ghosts.  Each of the four volumes (so far) contains about 20 short stories.  The chronological arrangement in each book adds a nice bit of continuity.  Overall the quality is pretty strong, with each volume having several very good tales and quite a few good ones.  You can read the books in any sequence.  I did not have a clear favorite, with perhaps a small preference for Volume I.  ($24.95 SRP paperback, ~$10 Kindle; Amazon US listing for all volumes)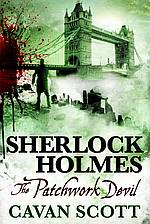 Holmes is pulled out of retirement in 1919 when Scotland Yard finds a freshly severed hand from a soldier killed two years earlier.  This fast-paced novel goes even further into the realm of science fiction/fantasy than "The Creeping Man," and turns into more of an action-adventure than a traditional Holmes mystery.  A cantankerous and independent Watson is less of a sidekick than usual.  The writing style and tone differ from the original tales, but seem plausible given the 1919 setting and the characters' ages.  While the plot relies too much on coincidence, especially near the climax, this novel should satisfy Holmes fans who like action and science fiction.  ($14.95 SRP; Amazon US listing $10.75)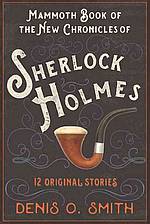 Denis O. Smith is a master at writing high-quality pastiches.  Like his Lost Chronicles, these 12 new tales feature an authentic Watson style with plausible plots, good deductions, and interesting characters.  The stories tend to be longer and slower-paced than Conan Doyle's, but they excel at sounding and feeling like the Canon.  They range from a gothic tale involving a possible monster to one in which Holmes recounts a mystery he solved when only 12 years old.  Several stories are excellent and all the rest are very good, making this a highly satisfying collection.  The 531-page printed edition uses rather small type, so some readers may prefer the Kindle version's adjustable fonts.  ($16.99 SRP; Amazon US listing $16.99)
See also the Best 2015 Holmes fiction and the Best Holmes fiction from other years for more excellent choices.
---
The year's best DVDs, Blu-ray Discs, videos, movie-related and audio items released in 2016.  More About the Choices.
See also the two best Holmes movies for new fans above. Prices as of November 2016; subject to change.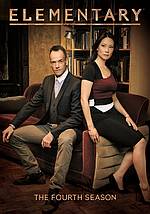 Fine writing and superb acting make Elementary the best show on network TV, and these qualities stand out even more when binge-watching it on DVD.  This season continues the inventive and twisty stories of prior years while adding a subplot spanning 13 episodes involving Sherlock's father, played by John Noble with a chilling and often sinister precision.  Holmes fans will especially enjoy a skillful reimagining of The Hound and another episode that makes good use of elements from A Study in Scarlet.  Perhaps the best episode, "Miss Taken," features a first-rate script and an exceptional performance by Ally Ioannides.  The 6 DVD set has optional subtitles and an hour of extras.  Even if you saw the series on CBS, it's well worth watching again on DVD.  ($55.98 SRP; Amazon US listing $34.99)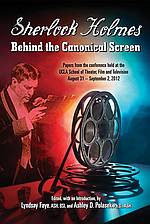 Fans of Holmes on TV and in the movies should not miss this collection of 18 papers, interviews, and discussions from the 2012 BSI Conference at UCLA.  From a superb opening overview of Holmes on screen by Jeffory Hart, to a fascinating interview with Elementary's creator Rob Doherty just prior to the series premiere, this well-illustrated volume overflows with excellent material.  Filmmakers Nicholas Meyer and John Landis discuss adapting Holmes for the screen.  Disney animation fans will enjoy a talk about The Great Mouse Detective by co-directors John Musker and Ron Clements.  While not encyclopedic in coverage, this is the best book on the subject that I have read.  ($29.95 SRP; not on Amazon; see BSJ website)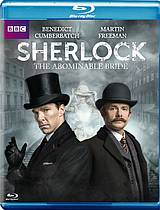 This special episode of the BBC Sherlock is a clever and stylish tribute to the original Holmes tales, set partially in Victorian England with numerous scenes, quotations and elements from Conan Doyle's stories.  While it could have been done better as a straight Victorian standalone, this episode is very much intended for fans of the BBC series, including many critical ties to that storyline. With excellent production values and visual effects, it is a delight to watch even if you're not keen on the plot or the satire.  The 90-minutes of extras cover a wide range of topics in formats that keep your interest and are very good indeed.  ($22.99 SRP; Amazon US listing $12.96 DVD, $21.59 Blu-ray)
Other Options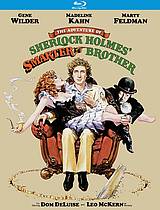 After starring in Young Frankenstein, Gene Wilder went on to write and direct this 1975 Holmes parody.  While mainly a series of sketches to showcase the actors, this musical comedy does borrow a surprising number of plot elements, characters, and references from various Holmes tales.  Wilder, Marty Feldman, Madeline Kahn, and Dom DeLuise bring a zany touch to otherwise middling material, and Douglas Wilmer and Thorley Walters appear briefly as Sherlock Holmes and Dr. Watson.  Holmes fans will find it worth watching once, but if you already have the DVD, don't bother with this Blu-ray.  For better comedies, see Without a Clue (also on this triple-play value disc), or Wilder's non-Sherlockian Young Frankenstein or Silver Streak.  ($29.95 SRP; Amazon US listing $19.47)
See also the Best 2015 Holmes DVDs and movies and the Best Holmes movies from other years for more excellent choices.
---
The year's best books about Holmes or Conan Doyle published in 2016.  Listed in order by author; more About the Choices and E-books.
See also the best books about Holmes & Conan Doyle for new fans above. Prices as of November 2016; subject to change.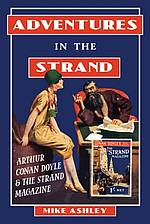 Ashley, one of the foremost experts on British magazines, provides a highly readable account that's part history of the Strand Magazine and part Conan Doyle biography.  Their connection through Holmes is well known and Ashley does a good job covering it. He goes far beyond that, however, with an extensive look at Doyle's other contributions to the Strand.  Passages and descriptions from many of these, along with a nice set of rarely-seen illustrations, will give readers a fine sense of Conan Doyle's range and how his work first reached the public.  Whether you want to learn about the Strand or about Conan Doyle, you'll find this to be an enjoyable and informative read.  ($34.95 SRP; Amazon US listing $22.86)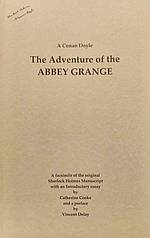 For the first time ever, you can own a Holmes manuscript facsimile that reproduces every part of the manuscript, in color, and at the original size.  This 13.5 x 8.5 inch volume shows everything: the original vellum binding, the endpapers, the handwritten title page, and both sides of the manuscript's 26 leaves.  It also includes a preface by Vincent Delay and a 16-page introduction by Catherine Cooke.  The large size makes it cumbersome to hold and shelve, but also makes it easier to read Conan Doyle's handwriting than in the smaller-format BSI reproductions. The BSI books also contain essays about the story as well as a transcription and some additional detail.  However, this volume comes closer to replicating the look and feel of an original than any previously published.  ($65.00 SRP including shipping from the UK; not on Amazon; see SHSL website)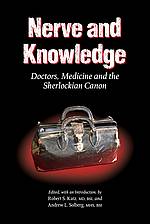 Subtitled "Doctors, Medicine and the Sherlockian Canon," this anthology covers a surprisingly wide range of medical topics.  Daniel Stashower provides a fine opening essay on Conan Doyle at Edinburgh Medical School.  Pasquale and Jennifer Accardo discuss Dr. Watson and the reality of a general practitioner in Victorian times.  Many of the Holmes tales mention "brain fever," and Enrico Solito and Stefano Guerra deliver the final word on this vexing reference.  Most of the articles are quite good, and even the weaker ones are informative.  ($39.95 SRP; not on Amazon; see BSJ website)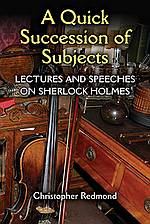 Chris Redmond has produced several excellent Sherlockian books, including his Sherlock Holmes Handbook and the About Sixty collection below.  In A Quick Succession of Subjects, we are treated to 27 of his lectures and speeches given from 1981 to 2015.  Presented chronologically, some offer serious Sherlockian or Doylean scholarship, while others are mostly humorous, but all are well-written and insightful.  His speech on presenting Sherlockian papers is a must-read for anyone planning to do so at a Holmes conference or meeting, and the book overall provides superb examples of how to choose and craft fine speeches on a wide range of topics.  ($19.95 SRP; not on Amazon; see Wessex Press)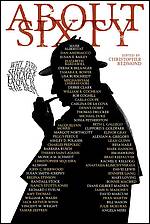 Sixty contributors each make a case for a different Conan Doyle story being the best in the Canon. Their essays generally avoid detailed plot summaries and assume you've already read the stories.  While not every Holmes tale is great, most of the essays do a nice job of describing what is best about that tale.  The essays on the 56 short stories are quick reads at only 3-4 pages each, and the variety of sixty viewpoints and writing styles keeps it interesting.  This is a great book to dip into before discussing a tale with others.  Even long-time Sherlockians will gain new insights and perspectives on both widely-acclaimed stories and on ones we rarely think about.  ($14.99 SRP; Amazon US listing $14.99)
Sherlock Holmes: Behind the Canonical Screen by Lyndsay Faye and Ashley Polasek (eds.)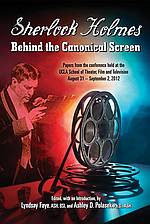 See my Behind the Canonical Screen review above in the DVD section for information on this excellent collection of essays about Holmes on TV and in the movies.
See also the Best 2015 books about Holmes & Doyle and the Best Books About Holmes & Doyle from other years for more fine choices.
---
This site first published its "Best of Year" reviews and recommendations in 2009. See all the previous best Holmes books and DVDs / Blu-ray selections. People just getting started with Holmes should see the best choices for new Sherlockians at the top of the current page.
This page's 2016 list was first posted on November 1, 2016.
---
A Kindle version of most of these books is available, but I don't list the e-book or its price unless it's hard to find on Amazon. Typically the Kindle Edition will be listed in the Formats box to the right of a book's cover photo.
When a book is available in both print and e-text, I review the print edition.
Return to Holmes Fiction or to Books About Holmes & Doyle.
---
The good news for people interested in Sherlock Holmes is that there are so many books and related items beyond the original 60 tales.  The bad news is there are so many items – how do you choose what to get?  I've tried to simplify things by highlighting the best material for a new Sherlockian, and the best new items for long-time Sherlockians.
My choices are based on 30+ years of reading and collecting Sherlockiana.  I'm a member of the Baker Street Irregulars, have written numerous Sherlockian articles, and have spoken about Conan Doyle rarities for conferences at Harvard and the University of Minnesota.
Selection criteria include my personal evaluation, other reviews, and price/value considerations. I read numerous Sherlockian publications for recommended new material and try to examine their top choices. For very new or unpublished items, I try to get advance copies or enough information to render a judgment. However, in order to publish this review before the holidays, items released after October 15 are usually evaluated for next year's list.
I've found all the items on this page to be enjoyable and/or useful, and place them among the best in their category.  They've also received strong positive reviews from Sherlockian and/or general publications.  Finally, in selecting items I consider both quality and price/value.
I limit the number of items in order to make this list easier and faster for people to use.  However, that does mean there are some very good items that didn't quite make my list.  And it's possible that I simply didn't get a chance to evaluate some 2016 items – feel free to send me email if you think there is something that should be on the list.
In most cases I've given both the U.S. suggested retail price (SRP) and the price at Amazon as of November 2016; those prices are of course subject to change.
---
The Best 2015 Sherlock Holmes books and DVDs / Blu-ray
All Prior Year's Best Sherlock Holmes books and DVDs / Blu-ray
The 10 Best Basil Rathbone Sherlock Holmes Movies and DVDs
The Best Sherlock Holmes Stories
The Top 10 Quotes from the Sherlock Holmes stories
Other Top 10 Lists for Sherlock Holmes and Conan Doyle
---